Grade B+ Review of Dianna Wynn Jones' Cart and Cwidder (YA fantasy)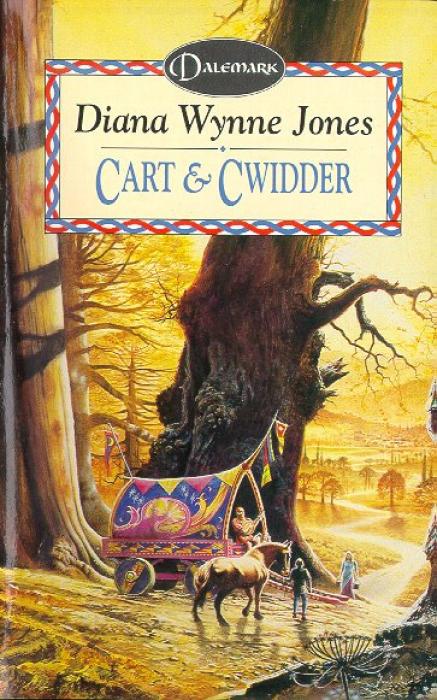 Why I picked it up: Any Diana WJ book is worth reading :)

Why I finished it: While the ending was a bit predictable, the story itself was so entertaining! Enough happened that I was keen to see what the next twist would be.

The story:
A family-run traveling troupe of musicians and performers begin their annual route through various towns across a war-torn country. The North vs. South war has gone on for years, making this family one of the few that cross the border, carrying the odd passenger or message. But this time, their route & life are thrown into disarray when one parent is killed, and the other decides to stop performing. It is left to the three children, and their current young passenger to continue on their own.
The family are all musically talented, but the youngest, quietest brother has a skillful touch with the Cwidder, an instrument that seems to be able to influence others when played.

Will the young adventurers evade the many bands of warriors and get to safety? Will they manage to earn their living on their own?

Overall: This novel is centered around Young Adults, but the story is captivating enough for any audience.
I read the 2nd book in the series, hoping to get more of the characters I so enjoyed in the first one. Even though this book is part of a quartet, I couldn't see any relation to books 2 and 3 (I don't have book 4 yet). So Cart and Cwidder reads as a standalone novel.